Viking Technologies Hazardous Gas Monitoring and HVAC
(Proudly providing service to all of BC)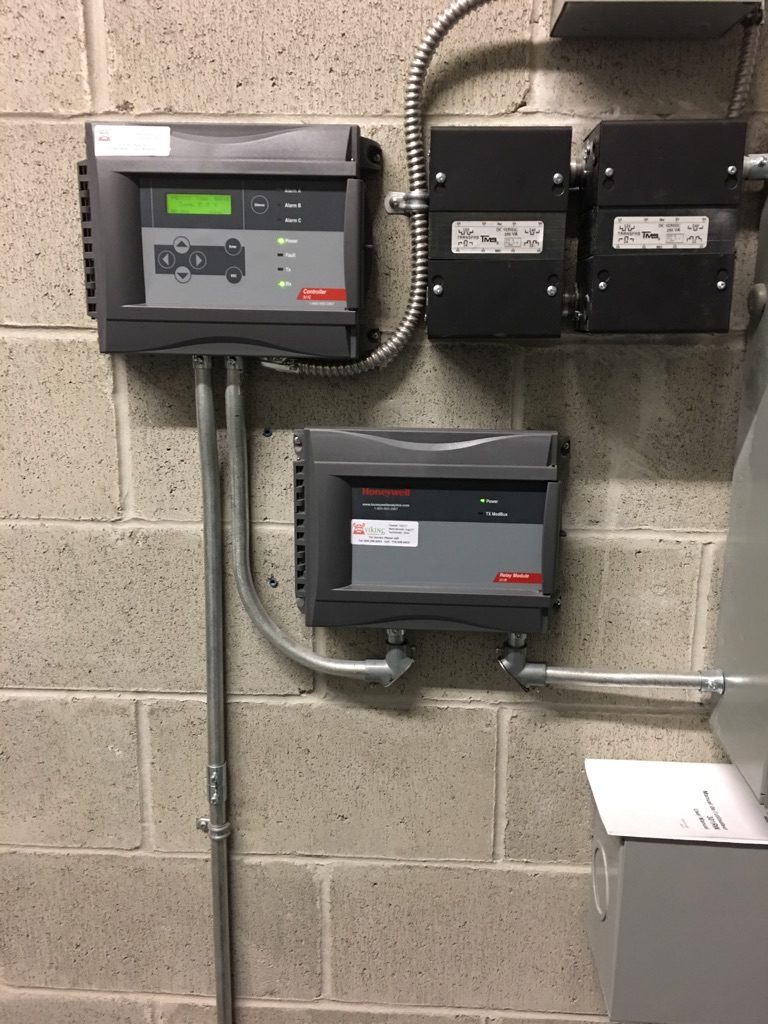 We provide calibration testing services for hazardous gas monitoring systems. 
This service also entails manufactory Authorized and Certified start-up verification of Hazardous Gas Monitoring systems, end-of-life replacements of sensors, troubleshooting and repairing of existing systems, upgrade replacements of Hazardous Gas Monitoring systems and installation of new Hazardous Gas Monitoring systems. 
We also provide recommendations of upgrades and new installations, third-party testing, evaluation and reporting for the systems and re-configuration of the systems.
VikingTechnologies Ltd. can install monitoring equipment for every application.
Swimming Pools
Industrial Plants
Agricultural Buildings
Factories
Skating Rinks
Parking Structures
Garages
Firehalls
Hospitals
Office Buildings
Libraries
Arenas
Laboratories
Warehouses
Commercial Kitchens
And many many more
What you will get from Viking Technologies is not only fair and competitive prices, but also, more importantly, honest expert service, advice and recommendations from qualified technicians who are certified and approved to service the Hazardous Gas Monitoring equipment in your building/facility, at an affordable cost.
We can provide you with Hazardous Gas Monitoring services to ensure that your equipment is up-to-date, and up-to code, and functioning the way it should be to ensure the safety of all who use the area.
Ask how Viking Technologies can protect your Workplace!
Hazardous Gas Monitoring:
Our technicians are trained and certified to offer you Factory Authorized service on controlling, installing, start-ups, programming and servicing. Some of the Hazardous Gas Monitoring equipment we provide service on include:
 Honeywell Analytics, Acme, Armstrong Air, CETCI, QEL, Opera Gas Detectors, Air Test and many others.
Hazardous Gases we test include, but not limited to:
Carbon Monoxide (CO)
Methane (CH4)
Nitrogen Dioxide (NO2)
Propane (C3H8)
Chlorine (CL2)
Ammonia (NH3)
Other Services we provide include:
We provide installation of new forced air heating/cooling equipment, re/re of forced air heating/cooling equipment, troubleshooting and repairing of forced air heating/cooling equipment, installation of new ductwork distribution systems, TECA stamped designing of ductwork systems, TECA load calculations for heating/cooling systems and ventilation guideline calculations. 
We also do preventative maintenance service of forced air heating/cooling equipment/systems, installation of control systems for forced air heating/cooling systems, control system for forced air heating/cooling equipment, installation of HRV and ERV equipment and ductwork distribution systems and HVAC system installations for high-end homes (including preventative maintenance). 
Preventative maintenance service, new installation and/or replacement of supply and exhaust fans.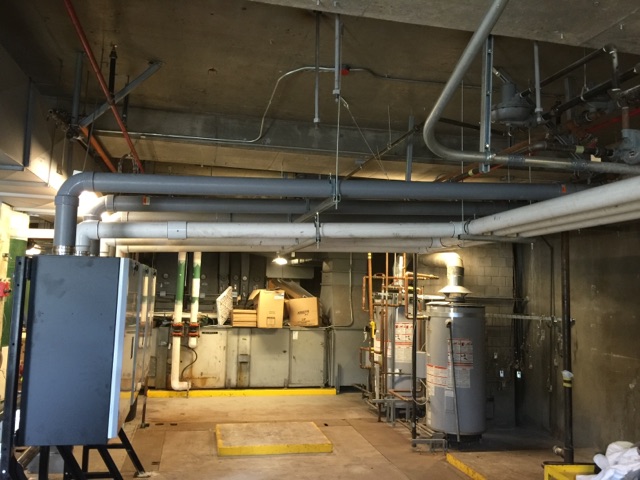 Gas and Flue Venting Services:

We are specialized in special flue vent systems and provide installations, layout and calculation of special flue venting systems, repairing of gas leaks, testing for gas and carbon monoxide, pipe sizing and layout of gas installations and efficiency testing of gas appliances.
Ducted distribution systems for Heating, Cooling, HRV and ERV;
Duct repairs, add-on's, Dryer Vent and Range Hood ducting and all other kinds of sheet metal work including:
Installation,maintenance, and testing/balancing for HVAC ducts;
Install assemblies including flashing, pipes, and furnace casings;
Maintain equipment, making repairs and modifications when necessary;
Repair and clean ventilation systems so the systems use less energy, including removing dust and moisture and fixing leaks or breaks in the sheet metal that makes up the ductwork;
Testing and balancing the sheet metal toensure that HVAC systems heat and cool rooms properly by making sure that air is transferred through sheet metal ducts efficiently.
For more information, please contact one of our qualified technicians who will help you assess your needs.